Paul Franklin Scholarship Program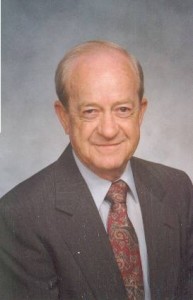 In 2005, the Mississippi Association of School Business Officials established a scholarship fund in honor of Paul Lamar Franklin Sr. Mr. Franklin, considered as the "father" of MASBO, was the Business Manager of the Meridian Public School District from 1947 to 1982, was a charter member of both MASBO and SASBO, and served as the first president and long time supporter of MASBO.
 The scholarship recipient(s) shall be selected from applicants who are current MASBO members in good standing, attended the most recent annual conference and work a majority of their work day in a school business related field.
The scholarship shall be awarded on an annual basis. Completed applications shall be submitted to the MASBO Executive Secretary on or before July 1 of each year. The application must include a recommendation by the applicant's supervisor and/or superintendent.
 The purpose of the scholarship shall be to assist interested members of MASBO with tuition expenses of college courses taken to meet certification requirements of a Certified School Business Official or Certified School Business Administrator, or to enhance the professional skills of the recipient.